CASH or

Welcome to USA Fried Chicken,
Do you feel like ordering in? Are you too tired to dress up and go out for dinner? Well, there is no problem at all because USA Fried Chicken is here to cater for you right at your home. Are you wondering what kind of food we can deliver? Everything; from Fast Food to proper meals; you get everything when you order your dinner at USA Fried Chicken.
Our lavish and delicious menu includes tasty dishes like Friend Chickens, Pizzas, Kebabs, Wraps, Burgers and even side orders like chicken wings, nuggets. But we have something special for your family as well – delicious kids' meals will woo your kids. Can it get any easier than this? We don't think so. So next time you feel like ordering ANYTHING to eat while you sit back and relax at home, think of USA Fried Chicken!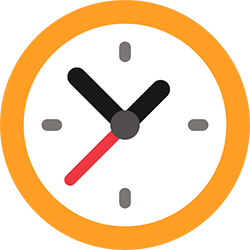 Sun-Thur: 16:30 to 23:00
Fri & Sat: 16:30 to 1:00am
Monday: Closed
Delivery Hours:
Sun-Thur: 16:30 to 22:45
Fri & Sat: 16:30 to Midnight
Monday: Closed
Recent Web Reviews
Ordered a chicken wrap plus some other stuff online and it was so easy to order and arrived before the estimated time. It was the best chicken wrap I have had and I don't make that statement lightly. I am what's known in medical circles as a greedy fat hog so I do know my takeaways.
Paul Carberry
Sep 15,2021
All good,really nice chicken
Sean Treacy
Aug 28,2021
Food was ok. Its normally better than this. Maybe because its late. But the chicken fillet burger was rocksolid.
Ben Richardson
Jun 10,2021
Easy ordering,quite quick delivery...
jason brooks
Mar 16,2021